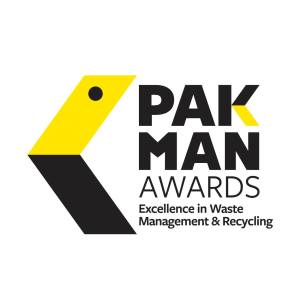 PakMan Awards - Excellence in Waste Management & Recycling

Our facility has been carefully developed since our inception to allow us accept and recycle the broadest range of plastic materials, producing finished product of the highest possible quality with the smallest environmental footprint.
Step 1: Acceptance.
Our Goods-In team carefully check and inspect every incoming delivery. Unexpected materials are identified & isolated and attention is paid to each item to ensure it is free from unexpected contamination. During unloading each item is labelled providing complete traceability to source before being placed in a designated location along with other similar material. Our 50,000sq foot Goods-In hall allows us to assemble large quantities of similar raw materials prior to processes, guaranteeing the ability to handle large quantities of raw materials at short notice, for example during warehouse clearances.
Step 2: Preparation:
When the time comes to process the material each item is moved to the preparation area where bags and packages are emptied and the material it is hand sorted to remove large and obvious contamination. The material is then ready for mechanical recycling on one of our 7 plastic recycling lines
Step 3: Regrind production:
Our 40,000 sq foot production hall houses 7 plastic recycling lines, each of which is customised to recycle a specific polymer and remove the widest range of contaminants possible. This system ensures our finished regrinds are of the highest quality, uniform, consistent and free from impurities.
Removal of contaminants is carried out using a selection of metal detection, density separation, air separation, hot & cold washing and size classification equipment. All of the equipment at Leinster Environmentals has been carefully selected to ensure maximum efficiency on a while processing a specific material, while producing the finest regrinds. This includes shredders from Lindner, granulators from Zerma, Herbold, Preverio & Alpine, equipment supplied by Rotajet, Technofer as well as extensive machines and equipment manufactured in house by our dedicated engineering team.
Step 4: Quality
Before , during and after processing, regular samples of the materials are taken which are carefully tested in our laboratory to ensure that our finished regrinds remain within specifications. These test include moisture, MFI and density assessments as well as checking for the presence of contaminants. Samples are kept on hand to refer back to if needed in the future. Our laboratory technicians are highly trained and have a strong back ground in polymer processing.
Step 5: Packing & Storage
All of our regrinds are packed into customised 2.2 cubic metre baffled big bags and covered. Batch numbers & production details are recorded on the bag to allow traceability back to the original source should an issue occur. Our customised bags allow maximum payloads when delivering to our customers across Europe & around the world while also ensuring our bags stay upright and arrive in good condition. Weather proof coverings allow our customers to store our products outdoors without fear of damage or deterioration. To better help meet our customers needs and level out supply we maintain an large inventory of finished product on hand at all times on our 80,000 sq foot regrind yard.